Criminal Defense Knowing the other side of the courtroom is a distinct advantage. Learn how Attorney Johanson can put his unique experience to work for you!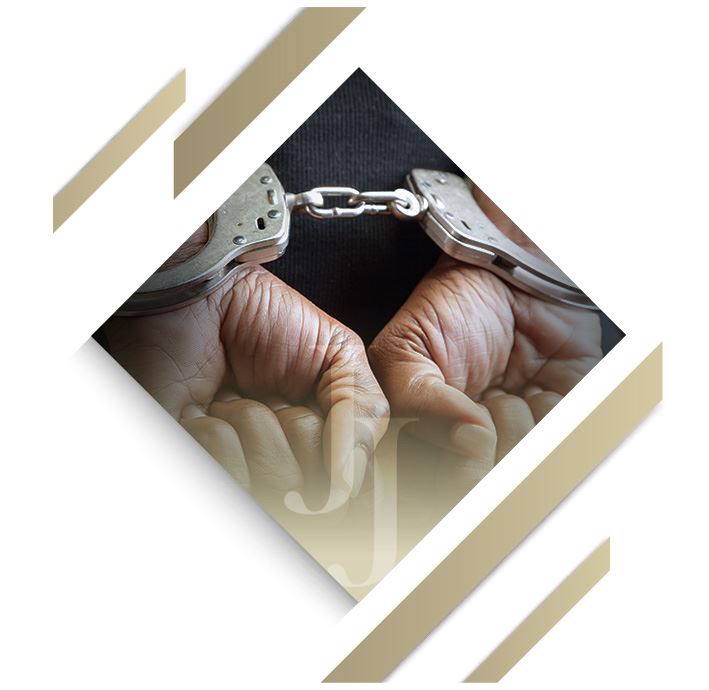 Edmonds Criminal Defense Attorney
Let a Former Prosecutor Defend Your Rights
If you have been arrested for a crime, it is vital that you take action now to defend yourself against the serious consequences you face. A conviction could lead to serious consequences including jail or prison, fines and probation, in addition to leaving you with a criminal record which could follow you for years. You need hard hitting legal counsel to advise you of your rights and represent you in court-come to Johanson Law Group, Inc. for help from an Edmonds criminal lawyer with a quarter century of experience. I am a former prosecutor, a background which gives me an edge in being able to spot weaknesses in the case and in negotiating a favorable plea bargain for my client. Let my skill and dedication to results work for you during this difficult experience.
How Can We Assist You?
Click on the Practice Areas Below to Learn More

Wrongful Death Claim $400,000

Sexual Harassment $150,000

Car Accident $150,000

Insurance Claim $121,300

Denial of Insurance Claim $80,000
Areas of Practice
Drinking and driving is a crime, and whether you have been arrested for underage DUI or if you face charges of multiple DUI or vehicular manslaughter, you are at risk of losing your driver's license in addition to possible consequences such as jail and fines. It is often possible to defeat DUI charges by challenging evidence such as field sobriety tests.
Law enforcement agencies in our area are aggressively fighting the War on Drugs, and the courts punish crimes such as possession and drug sales with tough sentences. Don't let a drug crime conviction ruin your future-hire an attorney at the outset of your case for aggressive legal defense of your rights.
If you have been convicted of a crime, you may be experiencing difficulty being approved for credit or housing, in addition to finding suitable employment. Fortunately, you might be able to clear your criminal record and make a fresh start by filing a petition for an expungement.
The internet has become the venue for an increasing amount of criminal activity in recent years, with offenses ranging from the distribution of child pornography, credit card fraud and identity theft to name only a few. It is vital to retain legal representation early in the investigation to safeguard yourself against further incrimination.
Probation is essentially a second chance to prove that you can follow the law and avoid committing crimes, but it is often characterized by exceedingly strict terms which would be difficult for anyone to follow. If you have been charged with a probation violation, you must take action early to avoid being subjected to harsh penalties.
Being charged with a sex crime can have a devastating effect on your reputation and career regardless of whether you are convicted. In the event that you are found guilty, you could not only be sent to jail or prison but could also be forced to register as a sex offender, exposing you to major social stigma.
Has your child been arrested for a crime? By taking action now you may be able to prevent the serious long-term consequences which could result from an adjudication of delinquency. Your child could be held in detention and be caught up in the juvenile justice system, as well as ending up with a record which could have a devastating effect on educational and career opportunities.
Don't let a theft crime conviction ruin your career! Offenses such as theft and embezzlement are considered crimes of dishonesty and can make it highly difficult to find employment, while a conviction for robbery or burglary could lead to a prison sentence lasting several years.
If you have been charged with a violent crime you are at risk of a harsh sentence following a conviction, but you may be able to prevent a negative outcome by taking action now. It might be possible to prove that you were acting in self-defense or that you have been falsely accused, while your attorney could also seek to negotiate a favorable plea bargain.
White collar crimes such as embezzlement, wire fraud and mail fraud, identity theft and credit card fraud have been the subject of intensified attention in recent years, and many people have been convicted for failure to take legal representation early enough in the case. Take action now to safeguard your rights and your freedom!
If you have been arrested and want the experienced representation of a former prosecutor, contact an Edmonds criminal defense attorney from my firm today for a confidential consultation. The Johanson Law Group, Inc. serves residents of King County, Snohomish County, Pierce County, Skagit County and the Greater Puget Sound area.

Our Testimonials
See What Our Clients Are Saying
He has a depth and breadth of experience few attorneys possess. Jim and his team work hard to provide top-tier quality legal services and strategies.

"I cannot thank you enough"

Jim & Shaun, I cannot thank you enough for all you did for me with my case; it meant a great deal to me.

Because of your hard work and expertise my daughter has been exonerated!

You have given Jake his life back and we can't thank you enough for fighting for our son.