Civil Litigation Learn How Attorney Johanson Can Put His Extensive Experience to Work for You!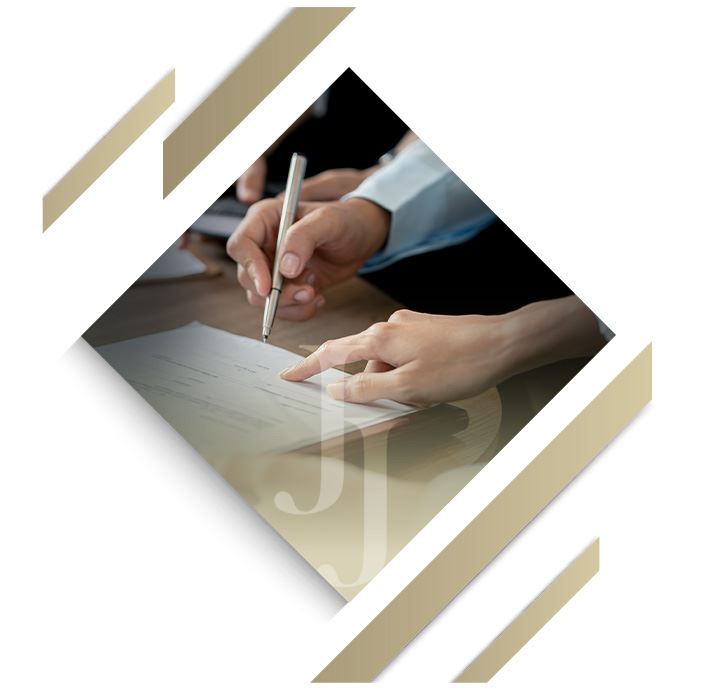 Edmonds Civil Litigation Attorney
How an Experienced Lawyer Can Assist You
When it comes to circumstances involving civil litigation, you want a skilled, wise, and experienced advocate on your side. With nearly a quarter century of experience, my firm has been a strong and reliable representative to individual's rights in a variety of areas. I am a former prosecutor and state representative and I use my skills to fight for my clients. When your future is on the line, it is wise to find an efficient lawyer who will put your best interests above all else. You need a dedicated representative to support you and fight for your rights.
Should I Hire a Civil Litigation Attorney?
As a member of the United States, we have certain rights that should be protected. When your rights are not regarded and you seek legal help, there are different options to consider. Mediation is a great option but requires both parties to be willing to come to certain agreements. If mediation is not an option, litigation can take place and my firm is available to mend wounds that have been caused by negligence and disregard of another individual or organization.
My success in court has come about through experience and passion. I am driven to assist my clients' needs and respect their goals for a case resolution. If a client comes to me with a concern, I choose to regard it with full attention, because the situation is probably at the top of their priority list and it is my responsibility to assist them as best as possible. If you would like to discuss your claim with a legal advisor, contact Johanson Law Group, Inc. today!
How Can We Assist You?
Click on the Practice Areas Below to Learn More

Real Victories
View Our Case Results
Denial of Insurance Claim $80,000

Insurance Claim $121,300

Car Accident $60,000

Wrongful Death Claim $400,000

Pedestrian Accident $75,000
Areas of Practice
At Johanson Law Group, Inc., I provide assistance in a variety of situations. As far as civil litigation is concerned, I represent individuals and business entities in civil disputes. It is my aim to bring the case to completion as soon as reasonably possible so that the client can get back on their feet without much delay. Sometimes a situation can be resolved over the course of just a few phone calls, but at other times the case is much more serious and litigation is necessary for conflict resolution. Please click on any of the following areas of law to learn more about the area of practice my firm can help.
An administrative law hearing is a dispute between a division of government and a party that is affected by an action or decision made by that government agency. It is the second stage in an appeal process and at this stage, the claimant is most likely able to receive benefits. It is a crucial part of the process.
Any situation involving a business versus an individual or another business is business litigation. It is a situation that a business law or agreement is broken and legal authority is called upon to step in. Often, this situation involves a breach of contract. Many important business matters require the support of a lawyer because they are complicated and the state of a corporation could be on the line.
When forming a contract that needs to be negotiated a civil litigation lawyer can be called upon to mediate between the parties and form a contract that can be agreed upon. If a contract is broken by one of the parties not fulfilling their end of the deal, a breach of contract is involved. A contract is a vital part of any business situation because it serves as a mutual agreement and protects each party's interests.
Commercial litigation is similar to business litigation in that it deals with rights and responsibilities of a business engagement. It also includes the regulation of corporate contracts, the manufacture of products, and hiring practices. This involves all issues that may occur within a business, even employment disputes and business dissolution.
When the unfortunate circumstances concerning an estate, such as a suspicious will, a will that is hard to decipher, or another issue regarding the administration of an estate come about, the help of a civil litigation attorney could be helpful. Some reasons for estate litigation are second marriages, illegitimate or disinherited children, or unnatural distributions.
Many landlord/tenant disputes could be resolved if each were adequately aware of their rights and responsibilities, and each party met each demand properly. This is not however always possible. It is often necessary for a civil litigation lawyer to step in and take the situation into professional legal hands. The laws are constantly changing in regards to these laws, which is why it is important to be informed and take the necessary actions.
General partnerships involve anywhere from 2-20 people who come together in a business bond and distribute the costs, debts, assets and duties amongst the members. Limited partnerships involve at least one or more general partners as well as at least one limited partner and they essentially keep the business running financially by providing the capital. Failure to keep up their end of the bargain can result in a breach of contract and serious legal action is required.
There are many complex and confusing laws and regulations regarding real estate issues. Your property is also protected under certain laws and it is important to understand the rights and regulations that come with owning property. I have experience representing real estate developers, owners, landlords and clients in contract negotiations, loans, and lease matters.

Our Testimonials
See What Our Clients Are Saying
He has a depth and breadth of experience few attorneys possess. Jim and his team work hard to provide top-tier quality legal services and strategies.

"I cannot thank you enough"

Jim & Shaun, I cannot thank you enough for all you did for me with my case; it meant a great deal to me.

Because of your hard work and expertise my daughter has been exonerated!

You have given Jake his life back and we can't thank you enough for fighting for our son.